Henriette's way, selected for the Short Film Corner of the Cannes Film Festival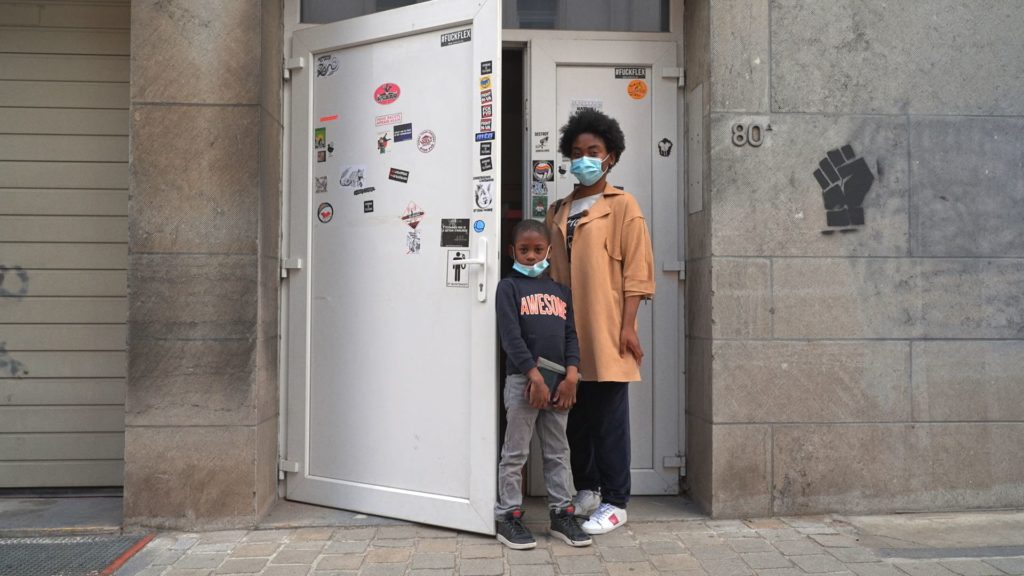 Wonderful news for "Henriette's way"! Safia Kessas' film was selected for the 2022 edition of Cannes' Short Film Corner, which was held the last week of May.
A brief summary of the synopsis:
Henriette is a young single mother, and she is also an undocumented person who is a delegate of the collective of the voice of the undocumented. Every day, she fights with the support of her lawyer, Maitre Lurquin, to house undocumented families in the heart of Brussels. For her safety, Henriette had to separate from her partner, and lost the possibility of obtaining a regularization. With her son, she now lives from move to move, wondering what future this childhood will offer her. In addition to the struggle for regularization and for a healthy home, there is also the struggle for the recognition of each person's identity.
DVD order
Please complete this application form to purchase your DVD.
Once your order received, we will contact you as soon as possible to treat it.