The premiere of Tailor was this Wednesday at the Vendôme!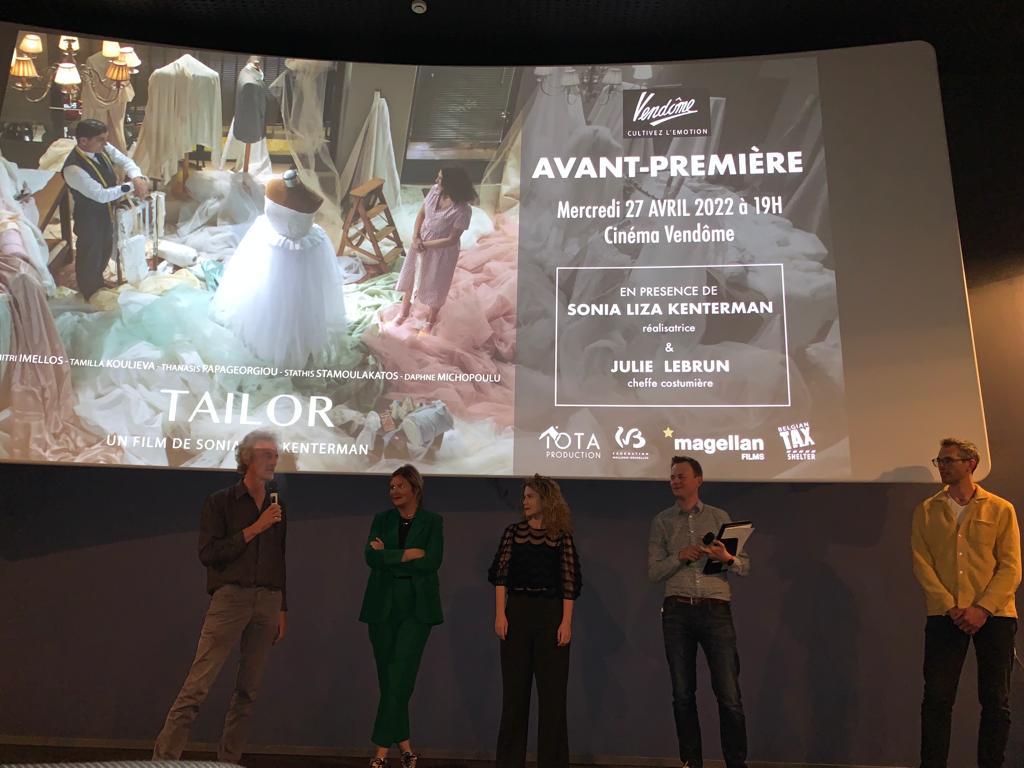 This Wednesday, April 27 took place the Belgian premiere of Tailor in the presence of Sonia Liza Kenterman, Julie Lebrun but also the entire French-speaking team of the film. After a quality screening, the spectators, many of them from the Greek diaspora, were able to ask their questions about the film in a friendly atmosphere.
DVD order
Please complete this application form to purchase your DVD.
Once your order received, we will contact you as soon as possible to treat it.