"No one is afraid of people who smile" selected at RCF in Geneva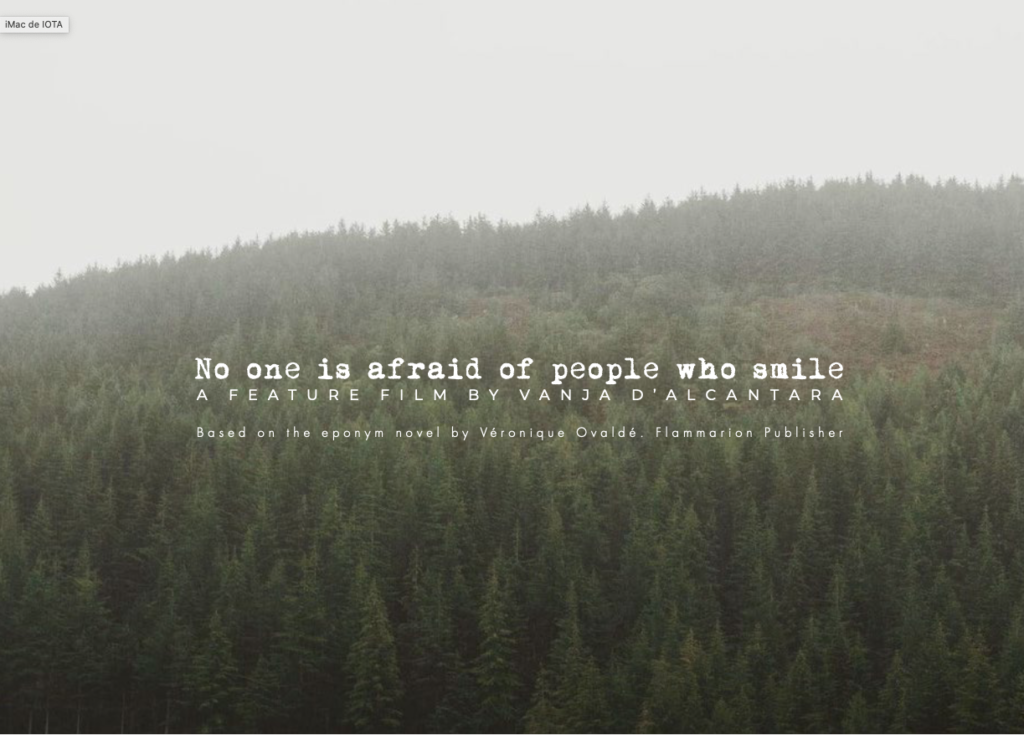 Vanja d'Alcantara's feature film "No one is afraid of people who smile" has been selected for the "Rencontres de Coproduction Francophone", to be held in Geneva from 7 to 9 November.
Every year, the Francophone Coproduction Meetings (RCF) bring together over a hundred professionals from the film, audiovisual and immersive works industries: producers, financial partners, international sales agents, distributors and broadcasters to discuss the financing and coproduction of French-language film and television works.
DVD order
Please complete this application form to purchase your DVD.
Once your order received, we will contact you as soon as possible to treat it.