Uncertain Time
a film by Vivianne Perelmuter
| | |
| --- | --- |
| Length | 118' |
| Format | DCP, Blu Ray, DVD |
| Language | Fr |
| Subtitles | En |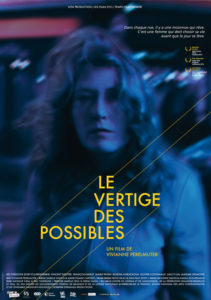 | | |
| --- | --- |
| Synopsis | Anne is paid to write stories but she's not able to anymore. She does not know where to start or end because the infinite possibilities and multiple possible paths for her characters make her head spin. The same thing is happening in her life. Anne is unable to make a decision whatsoever. But that evening, in spite of herself, she has to roam the town, searching for a place to sleep |
| Bouton Trailer | Trailer |
| | |
| --- | --- |
| Diffusion | Cinema – 19 mars 2014 20:00 – Saint André des Arts, Paris |
Team

Director, screenplay & editor Vivianne Perelmuter
Assistant director Myriam Martou
Sound Isabelle Ingold
Editing Marie-Pomme Carteret & Isabelle Ingold
Composer Reno Isaac
Sound editing Magali Schuermans & Ingrid Simon
Mixing Eric Tisserand
Recorder Thomas Rouvillain
Sound effects Xavier Drouault
Production

Production: Iota Production, Les Films d'ici
Coproduction: Les Films d'ici. En coproduction avec Tempo Films, Le Fresnoys Studio National des Arts contemporains, L'Ensemble Musique Nouvelle. Avec le soutien du Centre du cinéma et de l'audiovisuel de la Fédération Wallonie-Bruxelles et Voo (tv,net,tel), de la Loterie Nationale, du Tax Shelter du gouvernement fédéral de Belgique et des investisseurs Tax shelter.
Festivals

The Indie Gathering International Film Festival ( Houston)
1st place in the Feature Drama – Foreign category.

San Francsico Indie Film Fest
Award of Merit

New Jersey International Film festival
Mention

SoCal Film Festival (Californie, Huntington Beach)
sélection
DVD order
Please complete this application form to purchase your DVD.
Once your order received, we will contact you as soon as possible to treat it.