Asylum
SELECTION
FIFF NAMUR
2019
| | |
| --- | --- |
| Length | 52' |
| Format | HD |
| Sound | 5.1 |
| Language | Dari, Paschto, French, English |
| Subtitles | FR, EN |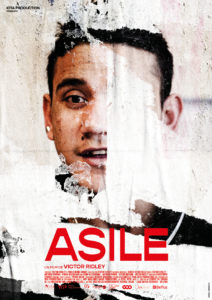 Synopsis

Every year, several thousand unaccompanied foreign minors arrive in Belgium. A majority of them come to seek asylum, like Sahil, a 15 years' old Afghan boy. After a year of living from reception centre to another, Sahil joins a host family.
This new surrounding is the hope for a more stable life, while awaiting the verdict of the Foreigner's Office.
Team

Written by Victor Ridley et Pablo Munoz-Gomez
Directing Victor Ridley
Image Victor Ridley & Mathieu Storms
Sound Mathieu Pomes, Yann-Elie Gorans, Céline Bodson & Victor Ridley
Editing Christophe Evrard
Production

Production: Iota Production
With the support of Centre du Cinéma de la Fédération Wallonie-Bruxelles, la RTBF, BETV, Casa Kafka
With the développement support from WIP
Festivals

Festival International du Film Francophone de Namur – 2019
02/10/2019 at 18:15 in Cameo 3
03/10/2019 at 13:00 in Cameo 3
03/10/2019 at 18:30 in Quai 22
DVD order
Please complete this application form to purchase your DVD.
Once your order received, we will contact you as soon as possible to treat it.