| | |
| --- | --- |
| Length | 52' |
| Format | HD |
| Sound | 5.1 |
| Language | Dari, Paschto, French, English |
| Subtitles | FR, EN |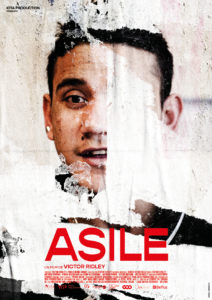 Synopsis

Every year, several thousand unaccompanied foreign minors arrive in Belgium. A majority of them come to seek asylum, like Sahil, a 15 years' old Afghan boy. After a year of living from reception centre to another, Sahil joins a host family.
This new surrounding is the hope for a more stable life, while awaiting the verdict of the Foreigner's Office.
Team

Written by Victor Ridley et Pablo Munoz-Gomez
Directing Victor Ridley
Image Victor Ridley & Mathieu Storms
Sound Mathieu Pomes, Yann-Elie Gorans, Cécile Bodson & Victor Ridley
Editing Christophe Evrard
Production

Production: Iota Production
With the support of Centre du Cinéma de la Fédération Wallonie-Bruxelles, la RTBF, BETV, Casa Kafka
With the développement support from WIP
DVD order
Please complete this application form to purchase your DVD.
Once your order received, we will contact you as soon as possible to treat it.