Our Struggles won 5 Magritte!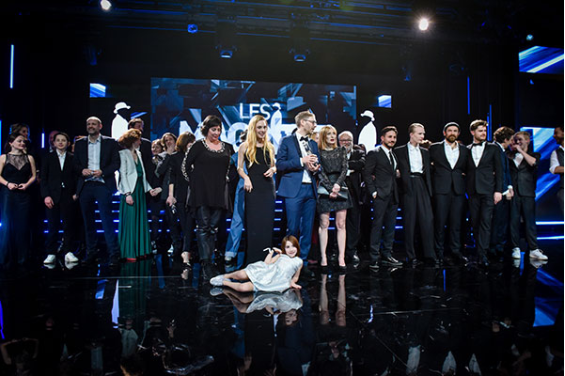 BEST MOVIE – GUILLAUME SENEZ & ISABELLE TRUC
BEST DIRECTOR – GUILLAUME SENEZ
BEST ACTRESS IN A SUPPORTING ROLE – LUCIE DEBAY
BEST EDITING – JULIE BRENTA
BEST PROMISSING ACTRESS – LENA GIRARD VOSS
Congratulations to Guillaume, Lena, Julie, Lucie and all the team. Thanks to the actors, small and big, who invested a lot in that project.
We'd like to warmly thank our coproducers Les Films Pelléas and Savage Film, the RTBF, VOO-BETV, the Film and Audiovisual Center of Wallonia Brussels Federation and Casa Kafka. A huge thanks to Cinéart and Be For Films.
Thanks to all those who supported us and accompanied us in that great adventure.
« Our Struggles » is also nominated at the 44th Cesar's Ceremony in the categories: Best foreign movie / Best actor for Romain Duris
Picture credits: ©MagritteduCinéma2019-RTBF-Square-Brussels-02/02/2019
DVD order
Please complete this application form to purchase your DVD.
Once your order received, we will contact you as soon as possible to treat it.