Into Dad's Woods is still in theaters in France!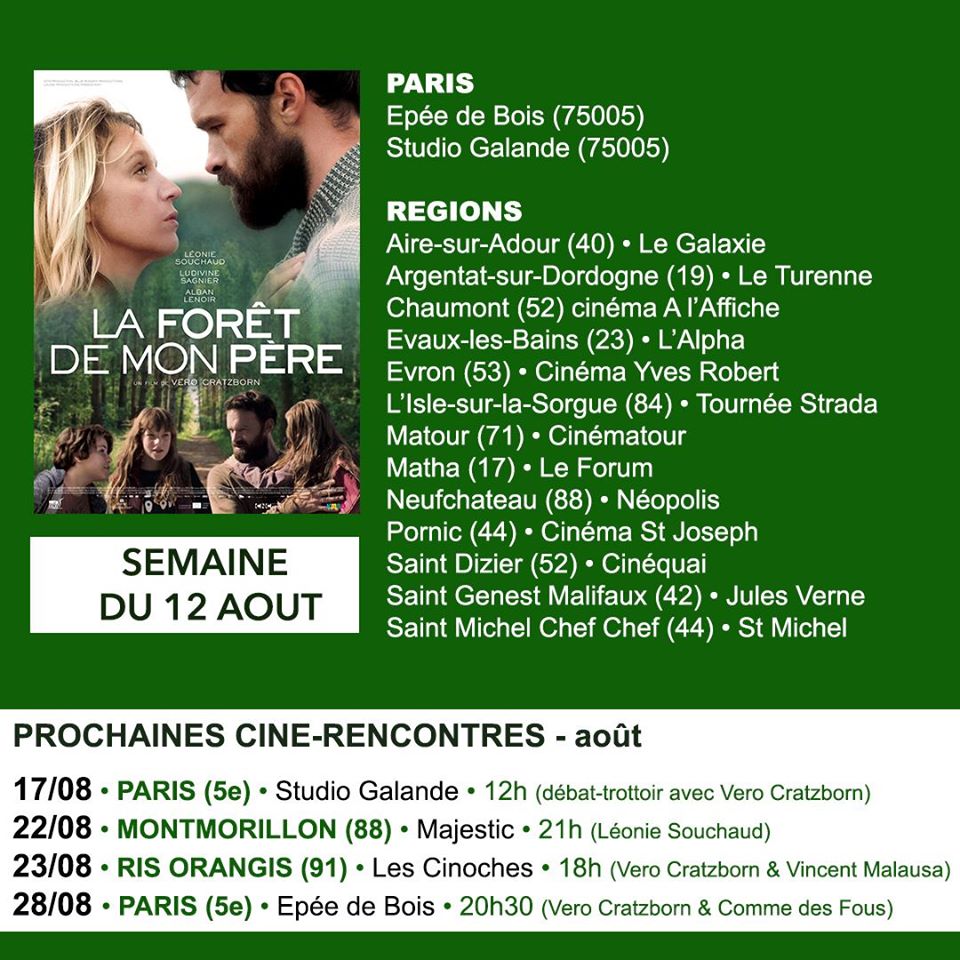 In France, Into Dad's Woods continues its life in theatres and is still playing in two independent Parisian theatres.
Film meetings are also planned in August, including a debate in front of the Studio Galande after the screening on Monday 17 August: the director Vero Cratzborn will be present to discuss her film with you starting noon !
If you want to find the right film session or leave a review, it's here !
Finally, we are happy to announce that the film will remain at the Epée de Bois cinema in Paris until September ! 🌳
Long live the cinema! 🎬
To be shared without moderation!
DVD order
Please complete this application form to purchase your DVD.
Once your order received, we will contact you as soon as possible to treat it.